A General Overview
India has always taken prospective steps towards the maltreatment of women in society and
by society. There are several Pre Independence legislations such as Bengali Sati Regulation,
1829 and The Hindu Widows' Remarriage Act, 1856 were enforced to protect the rights of
women.
Likewise, several enactments like Dowry Prohibition Act, 1961, POCSO Act, 2012, and Maternity Benefit Act, 1961, were passed Post Independence to safeguard women. Section 498A
of Indian Penal Code, 1860 and the Protection of Women from Domestic Violence Act, 2005
were also enacted to fortify the abuse of rights of a woman.
What is Domestic Violence?
An act of violence in the abusing a person by a partner or his/her parents or relatives is said to be
an act of domestic violence in common terminology. Though the act is a fortiori mutual in
commission, a lot of cases in the name of "act of cruelty by husband or his relatives" are
escalating, day by day. Apparently, the change in the scenario and statistical figures of acts of
domestic violence behest an evolution in interpretation.
The mathematics of domestic violence does not only cover spousal violence but violence by
any person living in domestic relations in a shared household. The legal description elaborates
Domestic Violence is envisaged in Section 3 of the Domestic Violence Act, 2005. The definitions of
Domestic Relations and Shared households are enshrined in Section 2 of the said enactment.
Statistical Data
After relying upon the data on BMS women's health, India is required to focus on domestic
violence seriously as the act is increasing by 53% per year. The latter data is from the years 2001-2008.
In the year 2020, at least 112-292 complaints for the act had been registered by women nearly
every five minutes.
The rapidly growing figure vindicates how case related to domestic violence
has reserved a huge share in the Indian legal system. From getting a decree of divorce in the form of
cruelty to using provisions of a special law particularly enacted for the act of domestic violence,
laws for the same possess huge prominence.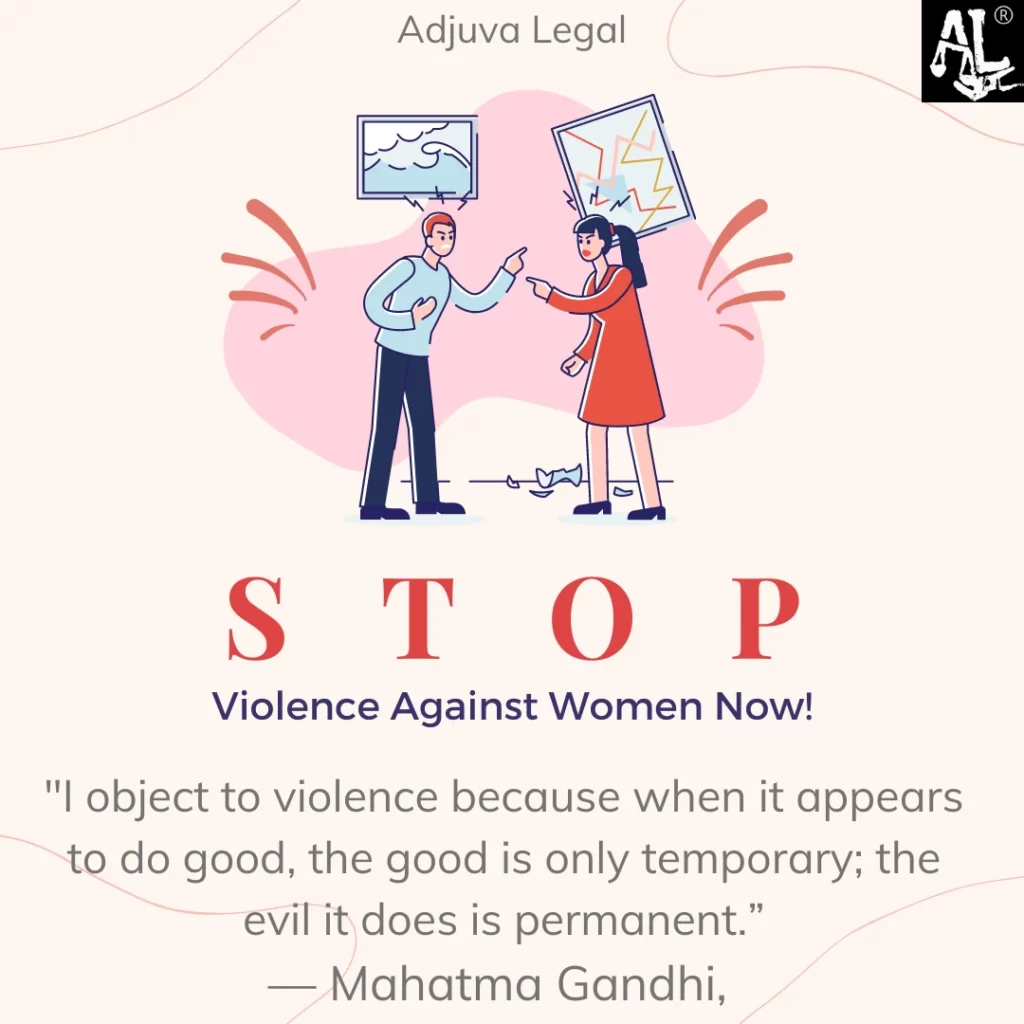 Types of Domestic Violence
The explanation I of Section 3 of the Protection of Women from Domestic Violence, Act 2005
encircles 4 types of Domestic violence, namely:
Physical Abuse: bodily pain, harm, or danger to life limb or health
Sexual Abuse: any act of a sexually abusive nature that violates the dignity of a woman
Verbal and emotional Abuse: insult, ridicule, humiliation, name calling even for not
having a male child
Economic Abuse: deprivation of all or any economic or financial resources, disposal of
household effects, assets or valuable security, any alienation of assets, or prohibition or
restriction to continued access to resources or facilities.
Domestic Violence in the aforementioned act only covers women as an aggrieved party. But, the
act in the nature of all four types occurs upon a man too.
Moreover, the narrow definitions given in the aforementioned act and Section 498A IPC, only revolve around a woman as a victim.
Nonetheless, the Jammu & Kashmir & Ladakh court in 2021 considered that domestic
violence against men is also a type of violence in law. Apex court has also considered such acts in
the form of cruelty against men in Anita Gaur vs. Rajesh Gaur1 and Joydeep Majumdar vs. Bharti Jaiswal Majumdar2
Additionally, acts of domestic violence are also conducted against a child also. Furthermore, Juvenile Justice Act, 2015, POCSO Act, 2012 & Indian Penal Code penalize such brutality.
Warning Signs of Domestic Violence
Warning signs hereinbefore means the primary or consecutive indications of the act of violence through a series of other acts or conduct. There are several cautionary signs to detect the act of
domestic violence, some of which are mentioned below:
i. Controlling the behaviour of a person over the life and liberty of others
ii. Act of putting another person in isolation and restricting the surroundings of the victim
iii. Hypersensitivity towards the behaviour and actions of the victim
iv. Unnatural and perversive urge for sex even when the victim is unwilling or resisting
v. Constant verbal abuses or threatening of violence against the victim or person in whom
the victim is having interest
vi. Illicit demand for dowry
vii. Trying to transmit a sexually transmitted disease
Effects of Domestic Violence
The act of domestic violence does not only affect a victim but her children, and parents, and if
performed by a person other than a spouse, it affects the life of the spouse of the victim. Several
aftermaths' of domestic abuse are mentioned below:
a) Death of victim
b) Illness that can be a permanent ailment as well
c) Temporary or permanent injury or disability
d) Post-traumatic stress disorder
e) Suicide or attempt to suicide
f) Children growing up in a negative family environment
g) Inclination towards alcohol & drugs
h) Impact on proper nutrition & education of children growing up in such an environment
Relief and Help for Victims of Domestic Violence
The relief that women can claim under the Domestic Violence Act, 2005 are:
i. Counseling u/s 14
ii. Assistance of welfare expert u/s 15
iii. Protection orders u/s 18
iv. Residence orders u/s 19
v. Maternity relief u/s 20
vi. Custody orders u/s 21
vii. Compensation orders u/s 21
viii. Interim or ex parte order u/s 23
ix. Court can entertain the relief sought against domestic violence under an application u/s
12 even if it surpasses the limitation period mentioned u/s 468 of Cr.P.C.3
Conclusion
A domestic relationship is a sensitive bond into which a woman strives to contribute her efforts to
nurture it. A breach of her faith into a sanctified bond leaves her with no option apart from approaching the court of law. International Law incorporated gender-based violence through general recommendation no. 19 in CEDAW.
Domestic or Municipal Law and International law coupled with precedents are sufficient to engulf the right of women and children against domestic violence.
If you are also a victim of domestic violence or abuse, please seek help by connecting with us here.
---
by Khushi Shukla
Disclaimer – The opinions expressed within this article are the personal opinions of the author. The facts and opinions appearing in the article do not reflect the views of Adjuva Legal and Adjuva Legal does not assume any responsibility or liability for the same.
Anita Gaur vs. Rajesh Gaur, First Appeal No. 115 (2016). [↩]
Joydeep Majumdar vs. Bharti Jaiswal Majumdar, Civil Appeal No. 3786 (2020). [↩]
Kamatchi vs. Lakshmi Narayanan, 2022 LiveLaw (SC) 370. [↩]