India is a diverse country, with many different cultures and customs. However, there are certain commonalities that everyone should be aware of. One such thing is legal documents.
A legal document is a legal instrument that serves as evidence of the truth. They are imperative for everyone, but especially those who reside in India where they might be required by law to have them on hand at all times.
Every legal document is important, but some legal documents are more vital than others. If you have an Aadhaar card and a bank account in India, then congratulations – you're well on your way to being a legal citizen of the country.
However, there are other legal papers that are less common but equally as important for every Indian to have: birth certificate; marriage license; passport; income tax returns; death certificate.
If you're Indian, then chances are that you've heard of the 10 documents that every Indian should have. MHRD also keeps updating the list from time to time.
1. Birth Certificate
This legal document is the most important certificate for any Indian citizen. It has your date of birth, place of birth, and your parent's name on it.
One copy should be with you at all times – whether in India or elsewhere – while another one stays with a legal guardian (usually the father).
It also entitles you to basic entitlements like government jobs and scholarships for higher studies.
The birth certificates are issued in the name of either parent or legal guardian based on the preference given by them when applying for the certificate; if unmarried, the mother's name will be mentioned.
If you're born in India, your birth certificate is automatically filed with the government soon after you're born by hospitals or midwives and legalised through an affidavit signed by either parent or legal guardian.
2. Aadhaar Card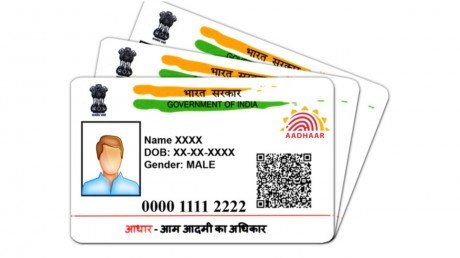 This is a 12 digit unique identification number that can help you with legal and tax compliance in India as well as access to welfare benefits like food grain under Public Distribution System among others.
You need an Aadhaar card for opening bank accounts too.
The UIDAI (Unique Identification Authority of India) issues this document based on your biometrics (iris scan or fingerprints) while collecting data of residents from all over the country including Indian expatriates living overseas.
It should not cost more than Rs 50 to get one made but there are many people who still don't have it because they are unable to link their ration card with Aadhar or lack internet connection at home due to which some government services are unavailable to them.
An Aadhaar card can be made without a ration card.
Now, you need to link your Aadhaar card to your PAN Card, that is if you want to link it.
But the Aadhaar card number can also be used as a legal document for many other purposes including opening bank accounts, buying mutual funds or shares, getting an income tax refund, and much more.
The Aadhaar Card contains your name, address, age, gender along with other information such as medical records (blood type), religion, educational qualifications, etc.
It also enables access to financial services like online banking and Aadhaar-enabled payment systems, including eKYC authentication services.
3. Educational Certificates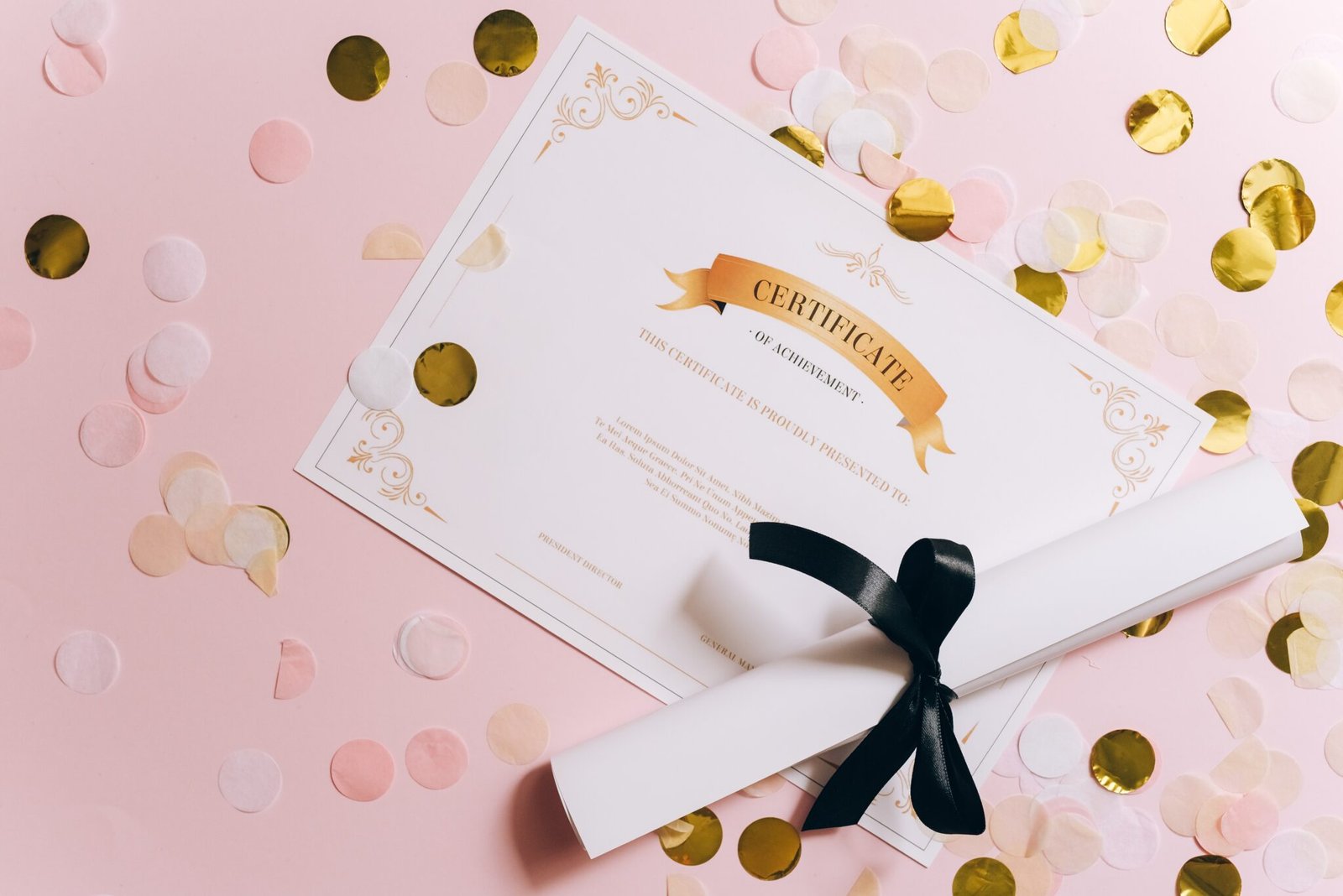 Educational certificates are legal documents that provide proof of the educational qualifications an individual has.
They come in many shapes and sizes, like a high school certificate or a degree from any college or university.
Educational certificates are legal documents because they prove you completed your education at one point in time but it does not guarantee employment for future jobs.
Employers have their own requirements when it comes to how recent the certificates must be and what grades were achieved as well as other factors such as work experience, skillsets, etc.
However, having these papers is very important for most people who need to apply for government services including loans (government-approved banks will only give loans to those with legal documents), passport applications (in order to get a new passport you will need legal documents) and many more.
Educational certificates may consist of a Transfer/School Leaving/Matriculation Certificate.
4. PAN Card
PAN Card stands for Permanent Account Number.
It is issued by Income Tax Department to all Indians who are over the age of 18 years of age, legal residents in India for more than 182 days in the year, Indian nationals residing abroad, or Foreigners staying in India for more than 182 days during a financial year.
This card is necessary for filing Income Tax returns, applying for a loan from banks and financial institutions.
It is also mandatory to provide this at the time of opening an account with any bank or financial institution.
You can use your PAN Card as legal proof of identity as well.
In order to apply for a new PAN Card you will need the following: Valid Identity Proof such as Aadhaar number/ Driving License/ Voter ID etc., Address Proof such as Passport/ Photo Ration Card, Signature Certificate issued by Gazetted Officer or Notary.
PAN Card consists of a ten-digit alphanumeric number, which is allotted by the Income Tax Department.
It can be issued only to Indian citizens and legal residents of India with valid address proof.
The PAN card will have your photo on it, as well as a holographic mark that shows its authenticity.
PAN Card if misplaced or lost should be reported to the nearest tax office immediately so you are not penalized for fraud.
It is also important to note that even though you might have applied for duplicate PAN cards in previous years (the time frame varies from one state/region to another), any new application filed after July 2017 requires Aadhaar verification. The process has now become mandatory because this information will help confirm your identity more efficiently during the electronic filing of returns and other financial transactions.
5. Passport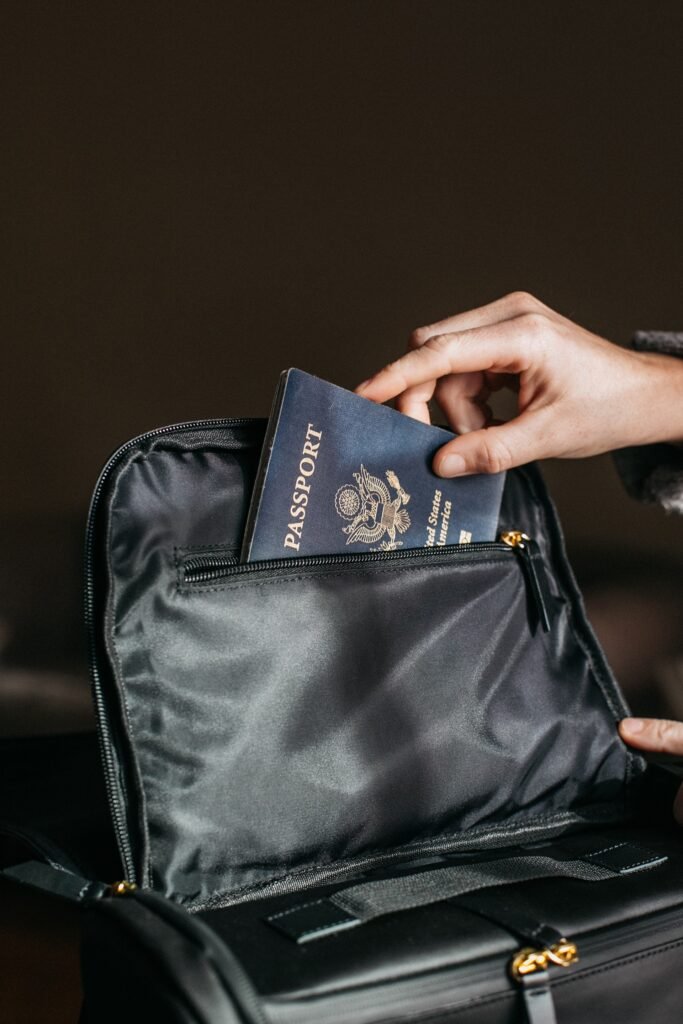 The passport is a legal document that shows your identity and nationality anywhere you choose to travel.
It has an expiry date, any time before which it needs renewing.
It should also have at least two blank pages for visa stampings if you are traveling internationally or want to apply for a residence permit in another country.
Indian passport holders can enter 45 countries without obtaining visas (excluding the United States of America).
If lost, report immediately so that the police authorities can issue an alert about unlawful usage of your name/documents by others – this will help prevent misuse of passports with the same number but different information.
In case a person's passport is stolen, he/she must provide details like their full legal names; a place where their passport was lost or stolen; when the incident took place, to the nearest police station. This is required by Law (The Passport Act of 1967)
If you plan on traveling internationally with your children, be sure they have legal papers as well – such as their birth certificates and guardianship documents.
An Indian Passport is recognized as legal identification in many countries around the world.
India now has an international passport ranking of 85. India went from 84th on the list of the previous rankings to 85 on this one, sharing its spot with Tajikistan.
6. Driving License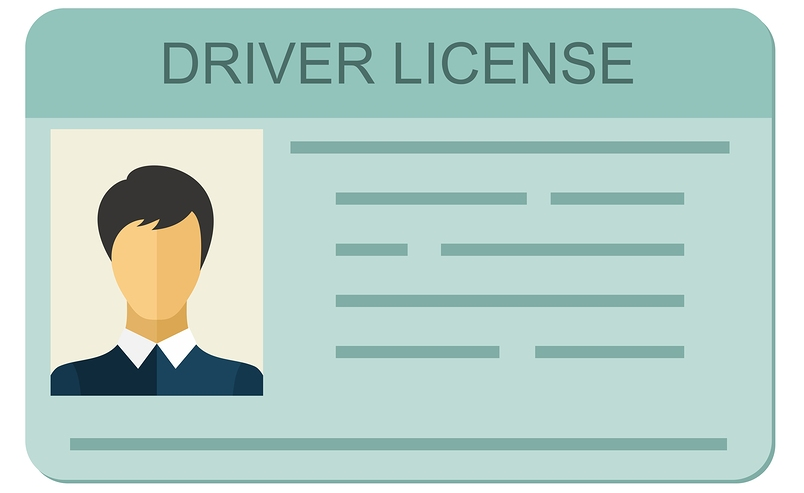 The legal driving age in India is 18 years old.
It's a legal requirement to have your driver's license with you when driving so that if there are any legal issues, such as being pulled over by the police or involved in an accident, it can be produced on demand.
This also helps make sure people don't get their licenses illegally and then use them fraudulently (which has happened before), for example out of state without paying taxes on fuel.
Now, with the new motor vehicle law in India, you will be required to have a legal license before purchasing your first vehicle.
It is illegal for someone without a legal driver's license in India to drive, even if they are the owner of the car.
If you do not have a legal driving license and get pulled over by police or involved in an accident, then there might be legal consequences including fines and jail time.
It is mandatory for all drivers over 18 years old to keep their full valid driving licenses on them at all times while operating any kind of motorized vehicle (personal or company).
This includes having it with them when walking around outside too just in case they need it quickly like when being questioned by police officers about what happened during an accident. In fact, it is better to keep the legal driving license in a different compartment than where you have your cash, debit cards, and other valuables.
The driving license in India consists of a photo, the legal name of the driver, a picture of an international driving license if applicable, as well as their date of birth.
Drivers in India should keep at least two (preferably more) legal copies or pieces on them in case they need to get one made quickly for any reason.
This includes keeping it with other legal documents like passports and Aadhaar cards that are also mandatory to carry by law.
It is important that drivers know what penalties might include fines and jail time- It's better not to take this lightly! And do not forget your legal driving license!
7. Voter ID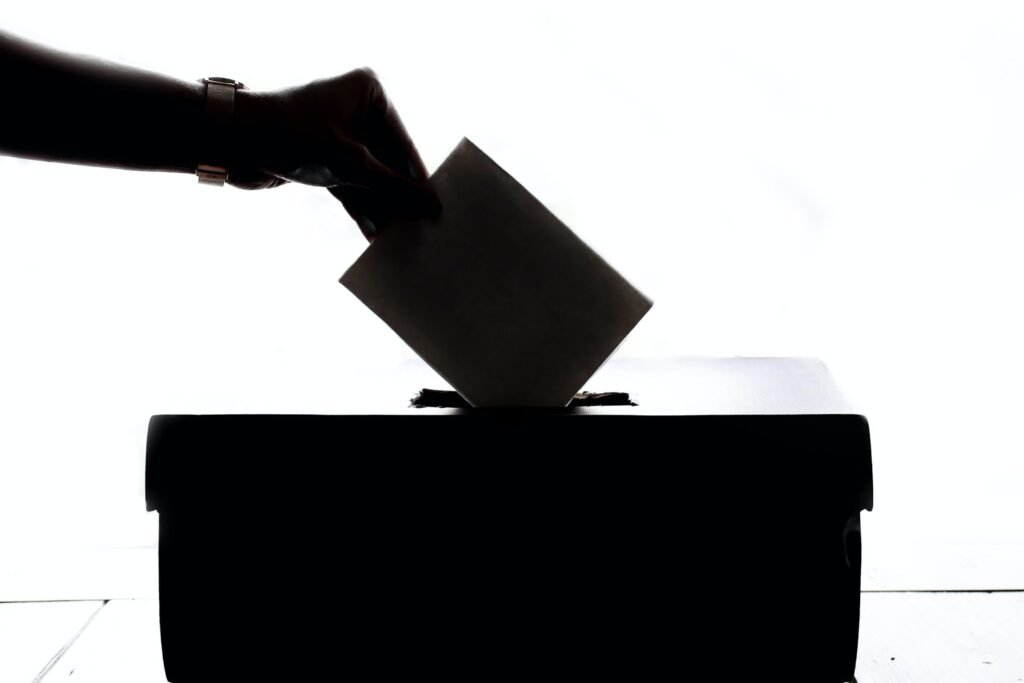 A voter ID card is another legal document that's become more mandatory for Indian citizens.
Indian voters must carry their Voter ID Card with them to the polls in order to cast a valid vote, so be sure you have your legal copy of it on hand!
This document will provide proof of address and age as well as verify identity at a polling booth.
It also helpfully includes one's photo, name, date of birth, and residential address.
Electoral Photo Identity Card (EPIC) also known as Voter ID is issued by the Election Commission of India.
8. Marriage Certificate
A marriage certificate is proof of marital status and is important for future documentation post-marriage.
This legal document is proof of marriage and should be in the possession of both spouses.
The marriage certificate in India is a legal document which is issued by the Registrar of Marriage.
A legal marriage certificate proves that two people are legally married to each other and it must be carried with one at all times for identification purposes as per Indian law.
It has your full name, date of birth, and address along with other details like caste, religion, etc. It also includes an affidavit signed by both spouses agreeing not live-in partners or same-sex couples enjoy legal rights as married couples do in India.
Marriage certificates should be obtained from a civil court where you got married and they cost a pre-defined amount depending on the state and district laws."
This legal paper establishes whether someone is entitled to certain benefits when there's another successor because he/she has a legal right to the property.
The certificate is also used during the process of divorce.
Through this legal document is not mandatory, it is advisable to keep the marriage certified.
9. Ration Card
The Ration card is issued by different state governments to those who qualify for legal entitlement. It's also used as proof of identity and address, among other purposes.
It can be obtained at ration shops or legal provisions offices in your locality.
This legal document provides a person with subsidized food grains under various welfare schemes such as PDS (Public Distribution System) or NFSA (National Food Security Act).
The certificate is not mandatory but it does require ID proof like Aadhaar Card that states his/her current citizenship status. If you don't have one, then updates are necessary once every six months.
The ration card in India has been in use since the 1960s and they are legal documents that prove a person is entitled to legal entitlements.
Can it be easy to get e-ration cards? Yes, it can. Aadhaar cardholders first need to apply for e-ration cards. You can use the Department of Food Supplies and Consumer Affairs website in order to find eligibility details about food security plans.
10. Bank Passbooks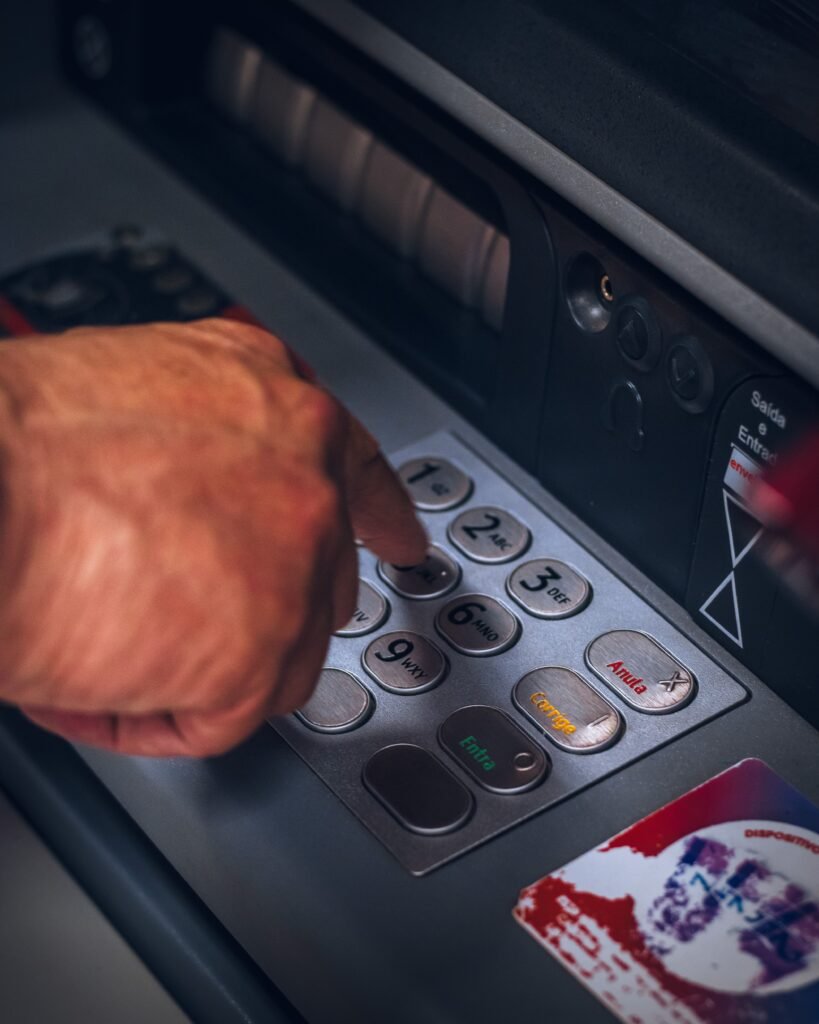 These are legal documents that help in linking the person to their bank account. You must have one if you want your money back from the banks as well as other financial institutions.
If a person doesn't have any of this, then they can create a new passbook with all relevant information including address and passport number on it.
A passbook is a book where one can see the list of deposits and withdrawals that have occurred in a certain period.
A passbook is a legal document with an ID card that one needs to carry around at all times, or else they will not be able to withdraw money from their bank account.
This legal document also helps people get pension money when eligible for it.
If you want to open any type of account like savings accounts, current accounts, etc., then you need this legal document as well.
Conclusion
When you live in a country like India, it's important to have all the legal documents that are required by law on hand.
There are some papers that may be less common and not as necessary for everyone but they are equally important if you want to become an Indian citizen legally.
If you don't have these types of legal papers with you at all times, then congratulations – because now is your chance! Let us help get what's missing so that your life can go back to normal again without any worries about being falsely accused or fined for something minor.
Contact our team today and we will make sure everything is taken care of quickly and efficiently.